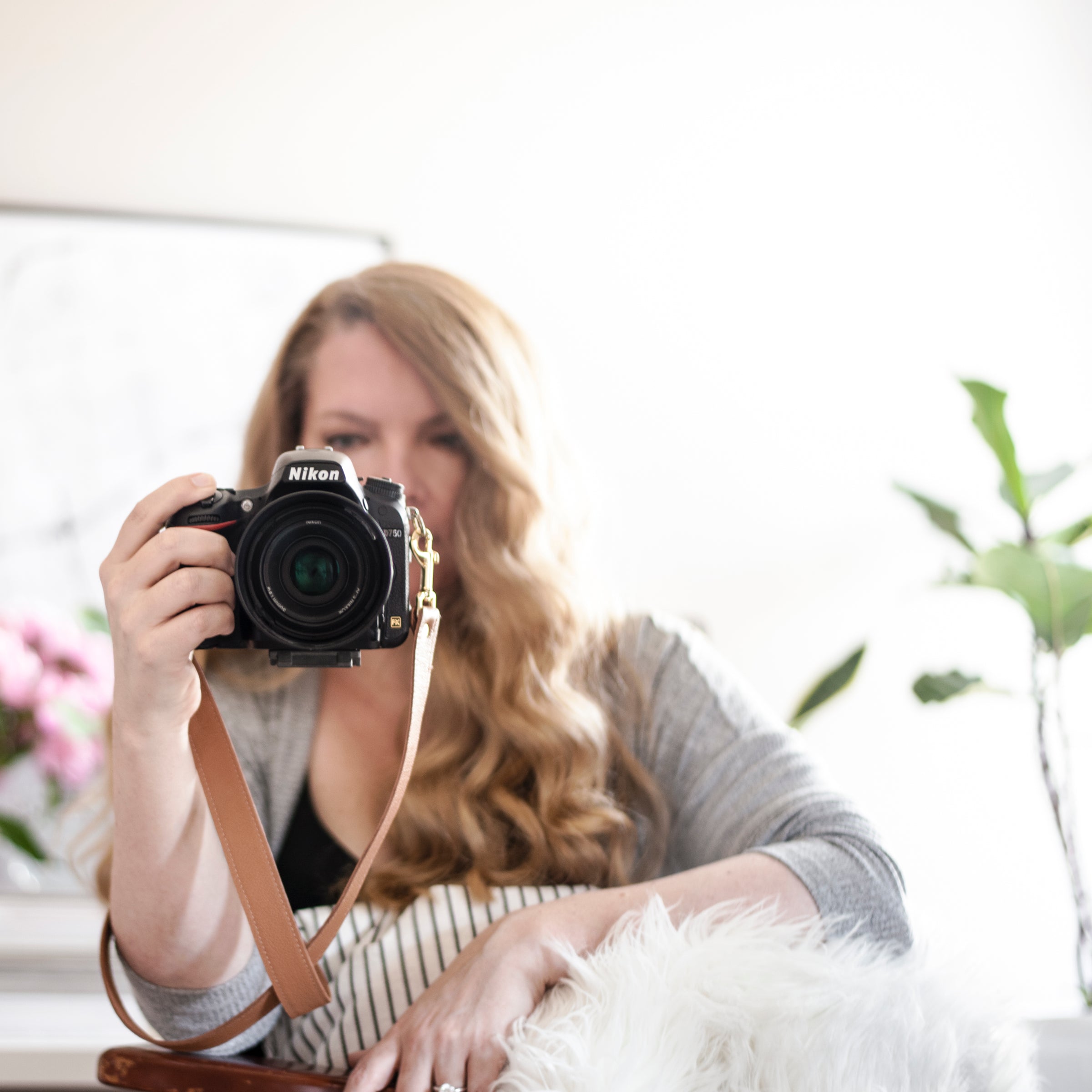 I'm Sandra from Her Creative Studio and I spend my days creating digital images so you can confidently share your genius with the world, without sacrificing more of your time.
Every month, women from all over the world use my digital images for their websites, online stores and content marketing. Choosing to use my high end images to visually connect and engage with their audiences saves them valuable time and money.  
The story behind every shoot is drawn from the women I meet, read about and are inspired by everyday. My creativity is fueled by making everyday objects work together harmoniously and playing with different styles, colours and textures. 
Even though I'm on this 'one woman show' adventure, being surrounded by strong women like you, sharing our stories and inspiring eachother's creativity builds a community (and support system) I'm proud to be a part of. As a community full of extraordinary women it's so important to inspire those who want to do the same and champion those who already have!
The story behind the name? It's short but sweet.
I named it after you, me and every woman who conquers her fears daily to make her dreams come true. And to honor my three loves, my two wildly brave daughters and my supportive husband, whose initials spell H.E.R.
Equipment I use?
I shoot with my full frame Nikon D750 and mostly use a Nikkor 50mm lens 1:18G and a Nikkor 16-35mm 1:4G. I use a Manfrotto tripod, natural lighting when Toronto weather allows and an LED light with a huge softbox for backup. I do all my photo editing in Photoshop CC.  
I'm a Toronto girl, born and raised, now living with my two bright and courageous daughters and my busy, supportive husband. I spent most of my professional life in the printing industry (primarily for print media) as a graphic designer and seven of those years loving and nurturing my own brick and mortar offset printing house. With starting a family as my goal, I pivoted my career and launched my freelance graphic design business in 2010. In 2014, with two kids under 3, I launched Her Creative Studio so I could continue to stay home with my girls, pursue my creative passions and help support my family. In 2016 I launched the members only Digital Image Library and continue to grow and learn in this creative space.
I'm a graphic designer, artist (watercolour, oils and pencil) and a photographer. I love a great tote bag, sans serif typography, being surrounded by hard cover books and most of all watching my girls grow and thrive. I see beauty in clean designs, lots of white space and everyday objects. I'm an introvert who is hopelessly indecisive, drinks way too much coffee and a splendidly bad cook but I'm devoted to my dogs, spending time with friends and one day mastering pilates. I love working from my home, surrounded by my family and am truly grateful everyday that this is what I get to do.
I hope you enjoy your time spent here, Sandra xo
Giving Back
I believe we can all help to make our world a better place. The organizations mentioned below are the ones that I am passionate about and every time you purchase a Her Creative Studio product you too are helping towards that goal.
Every month, proceeds from Her Creative Studio sales are used to sponsor two children from Mali, West Africa. Together we sponsor a eleven year old boy through World Vision and a seven year old girl through Plan Canada's 'Because I am a girl' Initiative. Sponsoring helps provide food, clean water, healthcare and education for these children and their families. It is my goal to continue to sponsor more children in need as Her Creative Studio grows. Thank you for helping make that happen! 
PLAN CANADA
Because I am a Girl is a global initiative that works to grow gender equality, promote girls' rights and help millions of girls succeed and prosper. They work to improve girls' access to clean water, food, healthcare, education, and protection from violence and exploitation.

WORLD VISION
World Vision helps children, their families, and their communities by responding to the root causes of poverty. Child Sponsorship works to build education, give access to safe water, create sustainable food supplies and access to things like medical clinics, vaccinations, training in disease prevention and other health care programs.

charity: water
Through 'The Spring' program, I donate money every month to benefit charity: water, a non-profit organization bringing clean and safe drinking water to people in developing nations. 100% of the proceeds given to charity: water will directly fund clean water solutions.
It's an organization that you definitely need to check out at
charity: water